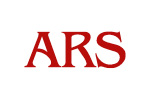 ARS Computer und Consulting GmbH
ARS ist eines der führenden Unternehmen im Bereich Software Engineering. Unsere Mission: hochwertige Beratung und erfolgreiche Projekte zur Entwicklung qualitativ exzellenter Software. The Art of Software Engineering. Seit über 25 Jahren hat unser Team die Kreativität, das Wissen, die Übung und Intuition, die unsere Kunden für ihre erfolgreichen Softwareprojekte benötigen. Wir entwickeln nicht nur individuelle Software, sondern unterstützen unsere Kunden bei Ihren Entwicklungsprojekten ganzheitlich. Von den frühen Phasen mit Design Thinking und User Experience, über Architekturberatung und -modernisierung, bis hin zu Entwicklung, Qualitätssicherung und Betriebskonzepte mit DevOps on-premise, in der Cloud oder hybrid.
Im Fokus dabei: die "ARS Golden 4". Microservices-Architekturen, umgesetzt mit agilen Entwicklungsmethoden, unterstützt durch DevOps-Tools und -Prozesse, mit einer klaren Ausrichtung auf APIs – nach innen und nach außen. Dabei machen wir unsere Kunden fit für die Zukunft und unterstützen sie bei ihren Projekten im Rahmen der Digitalisierung, Cloud Transformation und Cloud-native Apps sowie Künstlicher Intelligenz.
Unsere Vision: Software Engineering for a Cognitive World. Kognitive Lösungen und Künstliche Intelligenz sind für uns die Zukunft. Deshalb arbeiten wir schon jetzt mit Machine Learning von der Apple Watch bis zum IBM Mainframe.
Lassen Sie uns gemeinsam Neues schaffen, das begeistert.