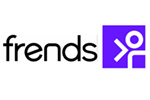 Frends
Frends enterprise iPaaS (Integration Platform as a Service) – is a low-code, browser-based, BPMN2.0 (Business Process Model and Notation) integration platform. With Frends, you can develop, manage, and secure all API integrations and process automations within one powerful platform. Lean, low-code, compliant, and truly hybrid, Frends is here to support seamless deployments on-premises, cloud, hybrid, and connections to any system.
Frends platform comes from Finland, and since 1988 it has been serving customers from various industries. Frends has over 30 years of experience in the Integration market and +3000 end customers across Europe. Clients choose Frends for its lean and intuitive interface, API management, Hyperautomation, and Compliant Cloud capabilities.
Frends aims to deliver at a fraction of the costs and effort compared to traditional integration solutions. Frends runs in containers, so you can deploy Frends in any cloud hosting environment, with Azure being the off-the-shelf service platform.
Learn more about Frends: