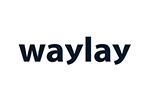 Waylay
Waylay Announces Waylay IO, the first low-code developer-friendly data automation and orchestration platform
Waylay IO holds the promise of coding at a fast rate, with minimal setup effort and guaranteeing quick deployment
Waylay IO is a low-code development platform that reduces the complexity of the application development process. Its automation technology uses small snippets of code, reusable across different use cases, and orchestrated by the powerful rules engine. The automation platform offers necessary tools in one place and helps developers to experiment with data and create insightful new applications and business models quicker than ever before.
Just get it done!
Discover Waylay IO, the first low-code automation platform.
Serverless Architecture Conference launch offer
During the launch period, new users will receive a $200 coupon at registration.