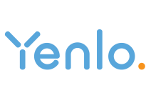 Yenlo
Yenlo is the global data- and process integration specialist in the field of Digital Transformation with open source technology and solutions.
Since its founding in 2007, Yenlo has grown to be the leading and most experienced partner of WSO2, and has won several WSO2 awards: 'Best Partner of 2018, 2019 and 2020', 'Most Certified Partner 2019', 'Top Partner of the year 2020 (Europe)' and the 'Integration Partner of the Year 2020'. Yenlo is WSO2's only globally operating Platinum Partner with the world's largest pool of WSO2 professionals across a network of seven offices in six countries.
With its Connext Platform and Connext Go! solution, Yenlo provides out-of-the-box, managed cloud solutions for sophisticated API management, Enterprise Service Bus integrations, Microservices and Identity & Access management to many leading organizations around the world.
Yenlo believes that organizations must be flexible in order to become a digital agency that can optimize the relationship with their customers and introduce new services, products, and business models. Yenlo also believes that this flexibility – in technology, knowledge, and finance- can be realized by adopting an API-first and Cloud-first strategy. Yenlo brings agility to organizations by providing the best professional services based on their vast expertise. Our services vary from enterprise and solution architectures to software development, operational support; and WSO2 support, training and certification programs. In addition: Yenlo has specific solutions and standard integrations for healthcare, education, government, banking, manufacturing and logistics. This is complemented by our pre-built Solution-as-a-Service offerings, like our Connext service; a fully managed integration Platform-as-a-Service. More information: www.yenlo.com and follow Yenlo on LinkedIn and Twitter or via Yenlo's WSO2 Community.